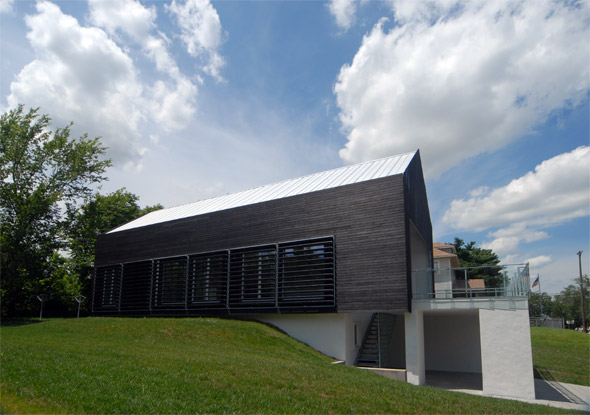 32 S. 16th Street | Kansas City, KS | 66102
Architect: Studio 804, Inc.
Built 2010; 3-bedroom, 2-bath, 1725 square feet
The Prescott Passive House is a single-family, low-energy residence located in the urban core of Kansas City, Kansas. This unique house was designed for the affordable housing market as a spec house. Designed to exceed both Passivhaus and LEED Platinum standards, the residence uses minimal energy through affordable passive means and was designed with a goal of ninety percent reduction in heating and cooling energy demands.
As a prototype for the region, the Prescott Passive House is the first certified Passivhaus in the state of Kansas.